NIMGENETICS ESTABLISHED
NIMGenetics was established by Dr Enrique Samper, Dr Juan Cruz Cigudosa and Dr Sara Álvarez as the main founding partners. In just one year, NIMGenetics positioned itself as a Spanish leading and pioneering company on Array CGH genome analysis, using genetic testing technology, which was approved by the Centre for the Development of Industrial Technology (CDTI).
FIRST AWARDS
We were awarded the "Best Growth Project in SMEs" (IE Business School) and positioned ourselves as the only company in southern Europe certified by Agilent Technologies. In conjunction with TiGENIX, we won the INNPACTO- ASCIVAR Project to design a specific genetic diagnostic array for cell therapy.
REDESIGN AND LAUNCH OF NEW SERVICES WITH QUALITY CERTIFICATIONS
We developed KaryoNIM® Postnatal, launched a new KaryoNIM® Prenatal test and obtained, for the first time, the Quality Certification from the Cytogenetics European Quality Association, as a certified genetic diagnostic laboratory using Array CGH methods.
CONTINUED INNOVATION BY NIMGENETICS
We continue to develop new services targeting different neurological diseases and cancers: KaryoNIM® Autism 180K, KaryoNIM® Stem Cells, OncoNIM® Hereditary Cancer and OncoNIM® Cancer Diagnostics.
CREATION OF TRISONIM®, THE "PRENATAL REVOLUTION"
NIMGenetics revolutionized prenatal diagnosis by launching the first non-invasive prenatal screening test for pregnant women in Spain: TrisoNIM
®
(in collaboration with the Beijing Genomics Institute, BGI).

AWARD FOR TRISONIM
TrisoNIM®, our non-invasive prenatal test, was recognised as one of the 100 Best Ideas 2012 for the health category, awarded by Actualidad Económica business magazine.
THE START OF OUR GLOBALISATION
BGI invited us to the International Congress on Non-Invasive Fetal Diagnosis in Prague, and Agilent Technologies to its California head office as expert advisers on In situ hybridisation technology.
INTERNATIONAL EXPANSION
Always wanting to go further, NIMGenetics invested significant resources to reach new markets, such as Colombia, Chile, Peru, Paraguay, Uruguay and Portugal, as a spearhead for our international positioning and development.
WELCOME TO BRAZIL!
NIMGenetics Brazil became a reality, and we established a physical presence in one of the largest markets in the world.

INNOVATIVE SME RECOGNITION 2016
The Innovative Companies Forum recognised us as the Innovative SME of 2016. A proud moment for the NIMGenetics team!

ISO 15189 FOR KARYONIM® POSTNATAL 60K AND 180K
NIMGenetics obtained the ISO 15189 accreditation for the study of array-CGH, being the first laboratory in Spain to demonstrate compliance with this standard, which accredits and demonstrates objectively and independently the commitment of a laboratory with quality and technical competence.
ACCELERATION IN THE OFFER OF SEQUENCING SERVICES 
NIMGenetics expanded its portfolio of services incorporating analysis in Trio, ExoNIM® Clinical and Directed, with more than 200 pre-designed panels. 
INNOVATIVE SME ACCREDITATION
The Spanish Ministry of Economy and Competitiveness renewed our Innovative SME seal for our work in the field of Research, Development and Technological Innovation.
ISO 9001:2015 CERTIFICATION
Our management system was certified by Bureau Veritas, in accordance with ISO 9001:2015 Standard. The scope applies to providing diagnostic genetic testing services in pre-analytical, analytical and post-analytical stages for the specialities of genomics, non-invasive prenatal testing and molecular diagnostics.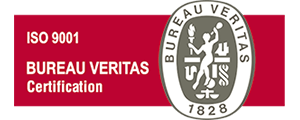 WE ENHANCED OUR SEQUENCING CAPACITY 
Acquiring, the most powerful and safe sequencer on the world market, the NovaSeq™ 6000 from Illumina, gives us speed and reliability as a company specialized in personalized medicine. At that time, the only one in Spain dedicated to Medicine.
NIMSEQ® WAS BORN 
NIMGenetics expanded its portfolio of services by offering panels aimed at specific pathologies, both in the postnatal and prenatal areas. 
NEW FOCUS: EARLY GYNECOLOGICAL CANCER DETECTION
NIMGenetics reached agreements for the distribution of GynTect (2019), which allowed us to fully enter the field of early gynecological cancer detection and prevention.
STILL COMMITTED TO QUALITY
NIMGenetics was accredited by ENAC for the ISO 15189 Standard in fetal aneuploidy screening (chromosomes 13, 18, 21, X and Y), and in maternal blood fetal sex determination through massive parallel sequencing (NGS), which corresponds to the TrisoNIM Basic and Basic Plus tests.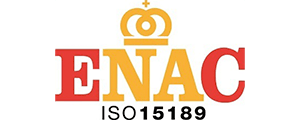 WE EXPAND PRENATAL DIAGNOSIS 
We developed the appropriate algorithms and technology for the incorporation of exon sequencing into prenatal diagnosis. 
ASSOCIATION OF SPANISH SCIENTISTS 
The Spanish Association of Scientists has recognized the work of NIMGenetics for its use of scientific knowledge in improving the health of patients with genetic diseases, as well as their life quality and that of their families.
REVOLUTION IN PRENATAL DIAGNOSIS
We added TrisoNIM NeoSeq to our range of maternal blood fetal DNA tests, taking a qualitative step forward in non-invasive prenatal genetic testing by including dominant monogenic disorders.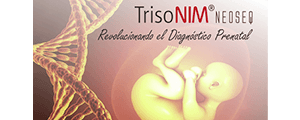 INCORPORATION OF THE SUBSIDIARY OF NIM IN PORTUGAL 
After more than 5 years with a commercial presence in the Portuguese country, NIMGenetics opens an office in Lisbon which reinforce the work of the Portuguese team. 
RAPID REACTION TO COVID-19 
NIMGenetics supply the market with COVID-19 detection kits. As a leading biomedical company in genomic analysis and human genetic diagnosis, is our responsibility to make use of our knowledge and networks to facilitate the greatest number of tests to health agencies. 
ISO 15189 certificate
NIMGenetics Brasil was recognized with the ISO 15189 certificate, which proves that the laboratory meets special quality and competence requirements, being the 5th laboratory in Brazil accredited to ISO 15189 - Clinical Laboratories.
NEW INVESTMENT BY APPOSITE CAPITAL 
Apposite Capital, a British private equity firm specialized in health, substantially increased its commitment to NIMGenetics by increasing by 6 million euros the investment already made in 2017. The procedure reaffirms our leading position in the field of clinical genetic diagnosis. Read the full press release
here
.
BRAZIL, ACCREDITED QUALITY 
NIMGenetics Brazil has obtained ISO 9001:2015 accreditation for the provision of genomic analysis and diagnosis services in the pre-analytical, analytical, and post-analytical stages in the field of human genetics. Likewise, the Brazil NIM team has achieved ISO 15189 accreditation, which demonstrates that the laboratory meets specific quality and competence requirements, being the fifth laboratory in Brazil accredited in this Standard.
GENONIM® ENTERS THE PORTFOLIO OF SERVICES
Genome Complete Sequencing (WGS) was incorporated into the NIMGenetics portfolio of services, offering an analysis aimed at maximizing its diagnostic profitability. 
EXONIM® EXPANDS ITS DIAGNOSTIC CAPACITY 
We incorporated into the extensive portfolio of ExoNIM®, in addition to the screening of CNVs, the analysis of the mitochondrial genome. 
THE NIMGENETICS CATALOGUE GROWS 
Continuing with our goal of making available to medical specialists the best genetic diagnostic tools, two new products have been incorporated into the Reproductive line: FEMyTest®, an antigen test for the rapid detection of vaginitis, and ReceptIVFity®, the first non-invasive study of the vaginal microbiome for the analysis of the probability of reproductive success in IVF/ICSI treatments. Another of our novelties is Colotect®, a non-invasive test for the early detection of colorectal cancer (CRC) and precancerous lesions. 
ISO 9001:2015 FOR NIM PORTUGAL 
NIMGenetics Portugal achieves ISO 9001:2015 accreditation. The scope applies to the provision of genetic diagnostic analysis services in the pre-analytical, analytical and post-analytical stages for the specialties of genomics, non-invasive prenatal test, molecular diagnosis and NGS sequencing. 
AN EFFECTIVE ENVIRONMENTAL MANAGEMENT SYSTEM, ISO 14001 
Bureau Veritas accredits us in Spain and Portugal, at the level of environmental management, for having an efficient management of waste and complying with environmental legislation, as well as our own environmental policy.
NIMGenetics certified as a B Corp
NIMGenetics becomes the first human genetic diagnosis company in the world to be certified as a B Corp, thus accrediting its generation of positive social and environmental impact through its activity. More info at
bcorpspain.es.
San Sebastián de los Reyes, new headquarters for Spain
We unified our offices and laboratories in a new headquarters in San Sebastián de los Reyes (Madrid), allowing the whole #NIMTeam in Spain to share the same space. Now we are closer and more united than ever to continue providing the best service.
NIMGenetics acquires Gene Predictis
We continue our expansion in Europe with the acquisition of the Swiss diagnostic company Gene Predictis, a leader in the field of preventive health and precision medicine. The synergies of both portfolios, as well as the growth in clients of both companies, will place NIMGenetics at the forefront of the genetic diagnostics market in Europe.